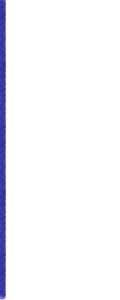 Diane Gibeault &
Associé.es-Associates
Ottawa, Canada
Tel : (613) 744-2638 diane.gibeault@rogers.com www.dianegibeault.com
Open Space Consultation,Facilitation
and Training











Comments from participants of
Open Space events

"The passion and enthusiasm which was brought out in the sessions was both infectious and productive."

Office of Technologies


"The event in itself was a significant team builder."
H.H.

Open Space Technology (OS) is a simple and powerful approach to meetings, consultations, conferences, or unconferences and to ongoing leadership that creates the conditions for enthusiastic performance, creativity, collaboration and personal commitment. Participants create the agenda. Each joins topics of interest and receives written reports of all discussions. Usually, priorities are set, action plans are developed and action groups are identified. Participants leave with new insights, new energy and a sense of moving forward.

Through this unique process, the collective intelligence emerges and the potential of individuals and of the group is maximized. OS is used around the world as an effective way to achieve exceptional results in a few hours or a few days with groups of 5 or a few thousands.

For more details of this unique method, developed by Harrison Owen, see the menu for Resources and of Articles which include a preface in English by H.Owen for a recently published E-book on Open Space in French (see French page of this web for the book which includes photos of the Open Space process).
▲Top
---

First Book in French on Open Space Technology
Free download

What if you could identify a critical issue in your organization, bring together many diverse people who have a stake in it and come out of a single meeting with a solid action plan and concrete initiatives to which key players are fully committed?
This is exactly what Open Space Technology invites people to do. It is a simple and quick methodology that applies in just about any situation as long as there is truly a sense that the issue is important. This method is also recognized for being effective for complex and urgent problematic situations.
Co-authored by nine experienced facilitators from around the world with a preface by Harrison Owen , creator of Open Space and author of Open Space Technology , this newly published White Book presents a detailed picture of why leaders and organizations may want to host events using this simple, highly engaging and dynamic process.
Christine Koehler of Paris, France, who initiated this e-publication, explains the genesis of this collaborative effort: "I deplored that there were so few resources available in French despite the fact that Open Space is being used in over 145 countries.
Through real client stories , readers will see the possibility of transformational change in their own organization while gaining an understanding of when to use this process and the steps required in planning an event of their own ."
This 58 page E-book includes articles, testimonials, photos, references, links and author biographies.
Readers will have an opportunity to download it for free and to also ask questions about the process: www.forum-ouvert.fr
Diane Gibeault is the co-author representing Canada in this book.
---
Learning to Lead: A School for Senior Executives in the Federal Government in Canada, by Diane Gibeault

France Explores Open Space Technology Training, by Diane Gibeault

Open Space Concluding in a Crescendo International Meeting on Participation for Global Action and Change, by Diane Gibeault, OS conference facilitator

OS Meets Challenges of Government Downsizing and Merger in Bilingual Setting, by Diane Gibeault

Opening Space for Emerging Order, by Harrison Owen

In the Beginning ... by Harrison Owen, from the introduction to the first edition of Open Space Technology: A User's Guide

«Open for Business - Looking for a Powerful Meeting Solution...», Meetings Incentives Magazine

Performance with a Smile - Open Space Technology Offers Accelerated Change and Shared Commitment, By Diane Gibeault, published in the Canadian Association of Professional Speakers' Magazine, Speaking of Impact, June 2008
▲Top
---
Harrison Owen OST author - Ted talk video
Conference in New Jersey USA, Septembre 2013
"Dancing with Shiva"
An exploration of the idea that all systems are inherently self organizing, and that maybe we're working too hard.
How can we use moments of chaos to increase our own creativity and productivity?
---
Coaching – Consultation on Open Space Technology
Advice and support :

- For those first OS events you facilitate or organize
- To improve how you work with people and with groups in the spirit of the Open Space principles
- To better plan an event that presents particular challenges.

Diane Gibeault trained with Harrison Owen, author of the Open Space Technology method.


She is in her 15th year of facilitating Open Space training in Canada and internationally.


Diane offers judicious advice on this participative and productive approach, which takes us off the beaten path.
"Diane has been outstandingly generous in sharing not only her experience and insights, but also in providing "off-the-shelf" tools and documents that save me a lot of time and that support a high quality of work. Having the accompaniment and mentorship of such a seasoned Open Space facilitator helps me feel secure and confident about what I am offering."
- Natalie Zend, independent facilitation consultant, Toronto
Whether someone is new to Open Space or more seasoned, having Diane as a coach is a gift. Drawing from her many years of experience working with diverse clients, she listens in a way that engages you in your learning and helps you grow as a facilitator, all of which benefits the client who is hosting an Open Space event!"
Suzanne Daigle, Open Space Facilitator, NuFocus Strategic Group
▲Top
---

Open Space – For a Better Understanding of the Method
December 7, 2012, St. Paul, MN USA
Diane Gibeault
OST international trainer
Open Space Technology (OST) i s a simple but powerful way of exercising leadership and working together on a daily basis.

This dynamic process for small or large group meetings, of 5 to 2000, leads to the emergence of collective intelligence, creativity, collaboration, enthusiasm, and exceptional results.




This workshop is for those who have experienced an Open Space event.
Come learn —

• How to better plan an OS event in situations of challenge or not, in varied settings and conditions.

• Basic steps on preparing the sponsor and helpful hints for a successful event.

• A different, simple and holistic way of determining priorities during OS.

How to find partners who will assist you when you organize or facilitate future OS events.

Diane Gibeault is an internationally recognized trainer and author in Open space Technology. She trained with Harrison Owen, OST founder and for over 15 years has facilitated many OST training workshops and events, in North and South America and in Europe, creating conditions that foster a climate in which everyone has a sense of well being and fully contributes .

www.dianegibeault.com
Join other keen Open Space people like you
Location: Minnesota Humanities Center, 987 Ivy Ave. East, St. Paul, MN
Date/Time: December 7, 2012, 9:00 to 5:00
Cost: $60.00
To register: Email the Meadowlark Institute: jerry@meadowlark.co

---
Internal Training and Other Possibilities

Contact us and we will organize a workshop that can meet your needs and that of your organization.
We will go on-site to offer training within your organization while addressing in depth, an issue of interest to your group
Also Available: Individual or team coaching on Open Space Technology.
---
Experiential Learning Workshop on Open Space

A Powerful Way of Being and Meeting that
Develops Collaboration, Leadership and High Performance
Open Space creates more fruitful and energizing collective work
Open Space Technology
Powerful approach

for meetings of 5 to 2000 people in organizations or in communities.

Stimulates high productivity, creativity, collaboration, enthusiasm and real communications.

Simple method that accelerates projects, organizational transformations and consultations.

Varied purposes, e.g., planning, team building, product and policy development, learning etc.
"In 25 years, I have never seen training with such comprehensive supporting documentation. I can apply the method right away." Bernard Bie
Who would be interested in this OST training? Leaders, change agents, facilitators, event organizers, people of all levels of experience and anyone aiming for more effective and inspiring collective work.
Diane Gibeault, workshop facilitator, trained with Open Space Technology (OST) American author Harrison Owen in 1996 and has since facilitated numerous OST trainings and meetings in Canada and internationally. She is among the active leaders of the Open Space Institute of Canada, and the World OS Network and the Francophone world OS network (RFFO).

Photos : Open Space Training 2009

Contact person: Diane Gibeault, diane.gibeault@rogers.com

---

Open Space Training in Ottawa
Join others who have expressed an interest.
A date favorable to the group will be set.
Contact: diane.gibeault@rogers.com
For more information see our OST training brochure
In-House OST Training
English and/or French training within your organization while addressing in depth, an issue of interest to your group.
Support and advice on organizing or facilitating OST meetings, just a phone call away.
---
The 25th WOSonOS in Reyjavik, Iceland

October 22 to 24, 2018
Informations: https://www.facebook.com/events/2038077643137845/
Contact: Kári Gunnarsson et 7 autres personnes kag1@hi.is
---
The 24th WOSonOS in Manila, Philippine

November 9 to 12, 2016
Informations: https://animoto.com/play/XvXVDcOKXjGo0jb1SkwqGQ
Contact: Sharon Joy at: Sharon Chao sharon@seameo-innotech.org
---

WOSonOS - World Open Space on Open Space 2015

September 10-13 - Krakow, Poland
Contact: Karolina Iwa blog
---
▲Top
---